Why is Critical Thinking Important ?
Critical thinking is an ability that would effect children in their entire life. According to MSU: "Critical thinking helps us to make good decisions, understand the consequences of our actions and solve problems."  Simply put, this skills is among one of the most important skills in our life. Children starts really developing their critical thinking skills during kindergarten. Abilities such as asking question, connecting ideas, make rational decisions, and give reasons to justify their decisions. These process transforms a child from a passive listener to an active learner and it plays main role in the development and enhancement of human brain. This is why we believe critical thinking activities for kindergartener can aid them to become successful in the future.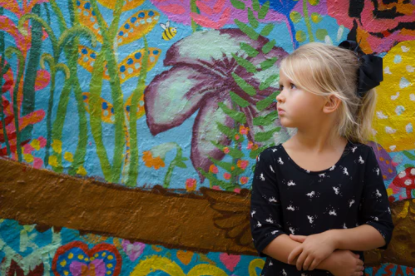 In order to improve kids critical thinking skills, kids should become dynamic students instead of inactive receiver of information. Thoroughly addressing their thoughts and presumptions is more important than getting the answer right at a young age.
This is why we believe it would be beneficial to enroll your kid in Classover enrichment program. Children may develop a habit of learning if they started in a fun environment where they can make friends while having fun at the same time. With over 200 state-certified instructors teaching 20 courses covering a diverse array of topics and more to come, Classover provides one of the best online class experience for kids.  For an affordable price to participate into the class, your kids can develop their critical thinking ability before they start school. Try a Free trial class now and see immediate improvement.
Sign up HERE for 2 FREE trial lessons and see if your kid enjoy it.
List of Critical Thinking Activities for Kindergarten
Playing Sorting Games 
In case of logical reasoning, sorting and classification skills have own significance. As these helps the child to observe the similarities and differences among different groups, and body structures. Ask your children to sort various objects, animals, and other stuff in terms of color, size, shape, and geometry. Grouping of animals based on their eating habits, habitats, reproduction mechanism enhances their learning. Such fun games help in developing problem solving skills, planning skills, and pattern recognition.
A frontal cortex of a child enables during free play and it is responsible for the problem-solving skills. During play time, the brain a child makes the neurotransmitter connections which helps in growth and stimulating of critical thinking.
Solve Puzzles & Brainteasers
Another activity that is best for the problem-solving ability is solving puzzles and brainteasers together. This activity helps the kid to learn from others and plan a strategy of own. Engage your kids in this activity as it is good tool for building critical thinking skill. Solving puzzles by own can be frustrating for the kids so it is better that you join them in such fun and learning activities.
Read Books or Movie
Children love to watch their favorite shows and movies and read their favorite stories or books. You can convert their favorite activity into a learning process by asking the question mentioned-below, at the end of any show or a book.
What you liked about this?
What you disliked about this?
Is there a moral of the story?
Will this story/lesson helped you in daily life?
Did the journey of the characters involved in the story make sense?
Was the ending satisfying?
This analytical exercise helps them to think critically about what they are consuming.  You as a parent can also share your thinking and approach about that particular story. By this, they will gain the insights from you and it will help the kids to think and observe the things through different perspective.
Play Detective
Another critical thinking activity for the kids can be a simple treasure hunt designed to search for any hidden object. This thrilling and engaging activity is best for practicing the critical thinking of your child. You can also design some crime cases in which your child has to read carefully to determine the important evidence and differ between opinion and fact. Through this, they will be able to synthesize the data from various sources for examining which suspect is guilty and which is innocent. It will help to build observation skills, reading comprehension, and deductive thinking skills in your kid.
Fact & Opinion
Write different statements on the board or a paper that are either an opinion or a fact. Divide the kids in groups and ask them to mark a statement with F if it is a fact and explain your answer. In case of opinion, mark it with O and explain why it can't be proven. Also ask them the following questions to make the things easy for them.
Is this statement is backed by verified data or assumption?
Does the statement have a bias?
Are facts reliable?
Is there any misleading information?
This exercise is about difference between opinion and fact.
Get Creative with Blocks
The logical skills can be developed through blocks. This activity is best for the social and emotional growth. Children learn to take different turns, building new friendships, enhancing attention span, helping other, and forming self-esteem with blocks activity. This activity gives children a sense to their imagination. When you encourage your kids to repurpose old blocks into advance games, then their neurons fire up in the brain.
Inspire Thinking
Encourage them to ask as many questions as possible about any event or a story. Then help them to arrive at the answer by own rather than providing the answer. Ask them to think of answer no matter how stupid they respond.  But once they are able to provide the explanation then ask them to give the reasons for their explanation.  In this they, they will find own flaws and fin tune their opinion. Such process will help them into better critical thinking.
Matchstick Buildings
Another activity is to build the structures using matchsticks. Provide them various materials such as tape, playdough, glue and marshmallows to join the edges of structure they make. Such activities are good for learning planning and problem solving skills and open the mind for various options. The con for this critical thinking activities for kindergartener is that it requires lots of material and might leave some mess.
The Circle of Possibility
This critical thinking exercise helps in understanding own self and the world that is present around us.  It also addresses various issues and challenges and encourages us to visualize the solutions for such issues.  All you have to do is that discuss a particular issue with your kid and ask how it affects you, your family, your community, your country, and the world.  Through this, they will form meaningful lifelong learning skills such as creative thinking, self- awareness, world view, and many others.
Who is my Hero?
Ask your kid what comes to their mind while listening a word "hero"? Who comes into their mind by listening to this word? Why they think is hero important in one's life? How you become a hero? Listen to them carefully and examine their thought process and correct them if they are on the wrong track.