Distance learning is not a novel concept in present times. Thanks to the power of technology that enables us to continue our learning process in this pandemic. However, the sudden transition to distance learning is not an easy task and requires a lot of preparation to make it successful. We are going to pen down some of the best tips for parents as well as students to make distance learning effective. We hope these tips will work for you in staying focused, composed and involved while learning from home.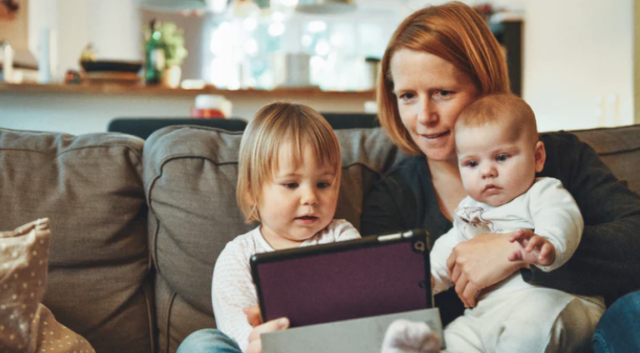 Staying Away From Distractions
As in distance learning, students are responsible for their learning, they find it quite challenging to stay focused. Especially when a large number of distractions are present nearby. Make sure your study space is quiet, alone and distraction-free. Avoid browsing stuff other than your study-related material. Keep your cell phones away and turn off the TV if present near you. Taking hand-written notes will also aid in staying attentive to the task. Parents can set non-verbal or one-word indicators to help kids getting back on track. Teaching self-regulation strategies can play a role in being disciplined.
Establishing Consistent Schedules
Establishing proper routines can create a great difference in making distance learning successful. Set your routines as you are still going to school or college. Dressing up before a class will make you more alert and active rather than your comfortable silk PJs.
Try Classover – Best Distance Learning Platform For Kids
Classover is an after-school live online enrichment program based in New York. Having over 200 state-certified instructors with years of experience teaching 20 courses covering a diverse array of topics online and more courses will come out soon. To further enhance the individual learning experience, Classover limit every class size to six students.  For an affordable price to participate into the class, your kids can learn safely and efficiently in an online environment !
Click HERE To Sign Up For 2 FREE Trial Classes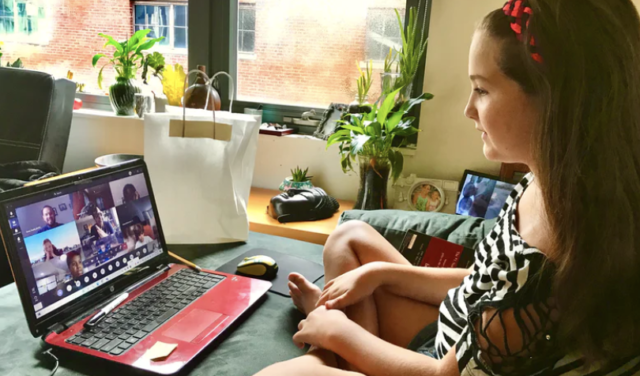 Choosing the Best Distance Learning Gadgets
Gadgets are a key component of distance learning. So, choosing an appropriate and the best gadget is crucial. Pick what goes well with your needs and requirements. Besides this, stay stick to only one gadget. Don't switch to new devices every day or week.
Parents can help their kids in teaching, exploring and experimenting technology. If kids are sharing tools with siblings, make sure they know and understand how the tools are to be shared. Creating separate accounts for each sibling is recommended.
Rewarding Yourself
Reward yourself for accomplishing any task with a break for 10-15 minutes. Get up, go outside, and refresh yourself with healthy snacking. Making a quick phone call, scrolling social media or listening to a song can also help to refresh the mind. But make sure it wouldn't be longer than the scheduled time.
Celebrating Accomplishments
Feel pride in getting good grades or productive study meetings. Share your accomplishments with friends and family. Celebrate it by throwing up a small treat or planning a vacation. It will help you to stay motivated and charged concerning distance learning.
Parents can reinforce the kids by fulfilling any of their demands such as allowing to play their favorite game, watch cartoon, or to go outside.
Setting up a Study Space
Though taking classes from your bed is quite appealing, creating a perfect and consistent study space is important for your brain receptiveness. You can't learn and focus at a place where you sleep. Your study space can be any corner of a room dedicated only for this purpose. A separate room isn't a condition even a simple table and chair is quite enough. Completing your homework, taking classes at a similar place each time will help you to focus better. It also functions as an indicator for other family members in your home that you may need some quiet time. Parents can also help in creating a space for their kids. Here are some distance learning tips for setting up a study space.
Defining your Goals
Setting and defining your study goals can help to keep yourself motivated and focused. You can use sticky notes to jot down your goals i.e., what's your purpose behind studying? What are your expectations or how it will improve your life? Placing these notes at a place where you can regularly see them can keep you motivated and determined.
Parents can help kids in defining their goals. Moreover, inspirational quotes or phrases can be pasted by parents in the study space to keep them motivated.
Knowing workload
In distance learning, keeping aware of your workload is a key requirement. With distance learning, time appears to goes by very quickly. Keep a record of all the important submissions to avoid missing them. Use a calendar to create a weekly or monthly list of assignments due dates and plan them accordingly. Those which require greater effort should be given more time while shorter time for easy ones. Each Sunday, spare some time 5 – 10 mins to take note of priorities for the upcoming week. It will keep you on track and help to manage your workload.
Asking for Extra Time from Teachers
One of the excellent advantages of distance learning is that you can contact your teacher privately or outside of a formal class. Avail of this opportunity and ask for help if you encounter any hindrance while doing the assignment. You can simply leave an email or message in their inbox regarding your concern. But make sure to respect the teacher's private time. Don't make calls without permission and wait patiently for a reply. Parents can also ask for help regarding their kid's homework.
Finding the Best time of a Day for Study
This may be more like a life tip rather than a distance learning tips. Everybody knows whether they are a night owl or an early bird. Are you more active at night or in the morning? Try to set your routines accordingly. It is a brilliant perk that comes with distance learning. You can set your routines according to your energy levels. However, it is possible only when your classes are recorded. Just make sure to set a consistent routine whether it is of day time or night routine.
Conclusion
In a nutshell, this abrupt switch to distant learning due to pandemic is tough to keep up with, but these distance learning tips can help you to overcome challenges. There is a need to understand that it is a demand of the present time and we all are going through this. We are still learning. It will take time but surely, we will surpass this successfully.