While a coding game by itself is unlikely to teach you all you need to know about coding, they are more than just a fun way to pass the time. Free online coding games may also be an excellent educational tool for children. This no-cost, entertaining activities may be a fantastic way to put what you've learned into practice. Students will learn the fundamentals of coding, which will help them develop sequential thinking, logical reasoning, and problem-solving skills. Students may learn how to communicate, persevere, and think critically and creatively through coding games. Whether or not students choose to pursue a career in coding, these are all essential abilities to have.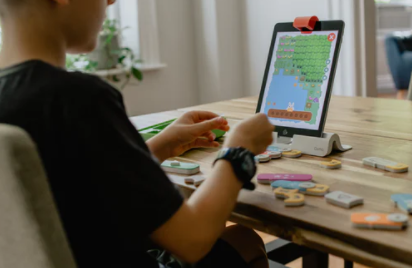 Free Online Coding Games
Prerequisite
These games can be very helpful when it comes to practicing how to code, but it wouldn't be as helpful if you don't have enough coding experience. For an affordable price to participate into the class, Classover helps kids to develop their coding skills by providing the best in class online coding platform. Let us introduce your kid to the basics of programming. Having a solid grip over the basics of programming so they can start playing these free online coding games by themselves.
You can sign up in the form below for 2 FREE Trial classes!
Free online coding games Beginners
Blockly Games
Blockly Games is a collection of programming-related instructional games. It is intended for youngsters who have no prior computer programming expertise. Players are ready to utilize traditional text-based languages at the end of these games.
Code Monster
Code Monster is suitable for all ages and allows anyone to learn to code quickly. Users will be given guidance on how to learn JavaScript programming from the code monster. The interface is simple, with only the animated Code Monster and two squares, one for entering code and the other for viewing the outcomes of your code writing in real time.
CodeMonkey
CodeMonkey is a game-based environment where youngsters may learn to code without any prior expertise. Children will be able to traverse the programming world with confidence and success after finishing CodeMonkey's award-winning coding courses. CodeMonkey even offers CodeMonkey Jr so kids in the pre-k level can participate.
Free Online Coding Games
Intermediate Level
Codemoji
With Codemoji's innovative and customizable learning platform, 1st-8th grade students can learn the fundamentals of web development and coding, including HTML, CSS, and Javascript, in a fun and easy method, allowing them to construct their own websites, animations, and much more.
CodinGame
This website allows you to play a turn-based game to learn a dozen programming languages. You pick the language you want to learn and begin filling in the blanks with missing code. You may test your work as many times as you like, and if you get a favorable result, you can submit your response and move on to the next task.
Free Online Coding Games Advanced Level
Cyber Dojo 
Cyber Dojo is a free online coding game for advanced coders that includes practice activities and challenges for dozens of programming languages such as Ruby, JavaScript, PHP, Python, and more. Each exercise outlines a task to be completed, along with an illustration of what the final product should look like. It's a fantastic method to hone your coding abilities since it is fun and engaging.
Codewars
This is a computer programming instructional community. Software professionals use the site to practice programming tasks known as kata. These discrete programming tasks are done in an online integrated development environment and educate a variety of skills in a number of programming languages.
These Free coding games for kids can be a budget friendly, efficient and engaging ways to teach kids coding. We hope that this article has provided you with the resources required for your kids to learn.  If you want your kids to have an easier time learning how to code, choosing Classover is a no brainer. Feel free to try our classes for Free by signing up in the form below.