Making the choice to homeschool your child marks an important turning point in your children's lives (and yours). However, just as professional teachers need specific training, you'll also need to prepare yourself to embark on this journey. It's important to understand what steps you need to take in order to develop an appropriate learning environment.
That's why in this article, we'll be going over all the most important steps you need to take before starting the homeschool process.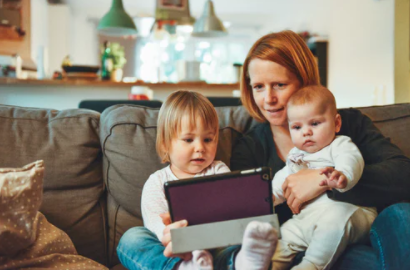 Steps to Plan an Effective Homeschool Curriculum
These next seven steps are important actions you'll want to take before the (home) school year starts. So if you're thinking about homeschooling, or if you've already made the decision, then make sure you give yourself enough time to prepare a great educational experience for your children.
Check for Homeschooling Laws
One of the most important initial steps to take is to do some research into specific homeschooling laws in your area. In the US, these laws will vary in nearly every state, so checking on these is a fundamental first step.
You, as a parent/teacher, may be required to take certain courses, stick to specific curricular standards, or follow other guidelines as you carry out your child's education. A good idea is to check the Department of Education website for your State and find out what the requirements for homeschooling are.
Plus, don't forget – you always have the option of sending your child to a virtual school, so you can watch over their educational experience with the support of professional teaching staff.
Do Some Research
After you've learned the guidelines for your specific state, the next big step is to check on curricular standards for your child's age. This public information is a great place to start if you aren't sure what they should be learning for their age group.
After you have a general idea of what you should be teaching, it's a good idea to freshen up on some of the topics. Let's be honest – just because you got an A in your Math class doesn't mean you still remember how to calculate derivatives. By reviewing some rusty topics, you'll make sure that your child's educational experience is even more effective.
Find Support Groups
This is often an overlooked step, but it's incredibly helpful to find other homeschooling parents and ask them for advice. You might even be able to find parents that live in the same city who already have prepared curricula to share. If you can't find any support groups in your area, then you'll definitely be able to find online forums of fellow parents who are going through the same process as you.
These support groups tend to be incredibly encouraging and they'll give you tips and tricks that will help you immensely. People who have already gone through these experiences will also be able to warn for certain problem areas you might not have even considered.
Finding a support group means that you won't be going through this alone and in the dark. You'll have other experienced parents who can share with you and this way, all of you will end up providing a better education to your children.
Identify Topics to Cover
After you have a general idea of subjects and you've contacted others for advice, the next step is to start choosing which specific topics you want to cover throughout the school year. This process could be made easier by buying high-quality scholastic material that you can follow.
So if you find a textbook for a specific class that you really like, then you can use it as a guideline to point out exactly which topics you want to cover throughout that year. But of course, you're the teacher at home, so don't forget that you can adapt or change the topics to suit what you consider to be the best. Textbooks should be used as guides, not as firm rules.
As you are trying to choose the topics that you want to cover for each subject, that brings you to the next step:
Ask Your Kids for Input
Remember that this should be a personalized educational experience, so don't hesitate to ask your kids what they would enjoy learning. They should also have a say in what they're learning and they'll be more motivated if you give them some autonomy in their learning process.
For example, if your kid is really excited to learn about volcanoes, then you can incorporate other concepts like the rock cycle into those homeschool curriculum lessons. In other words, you'll need to be a bit creative so that your child can learn about the topics that are interesting to them, while still incorporating the necessary subject matter that is appropriate to their level.
Ultimately, this is one of the most important steps to take because it encourages a positive attitude towards learning and your kids will be more engaged with their schooling.
Make a Schedule
When it comes to studying and learning, consistency is truly key. Learning is always more effective when students review the same topics at a consistent pace and don't go long bouts without working on improving their knowledge.
By creating a firm learning schedule, you'll be making sure that your customized homeschool curriculum is as effective as possible. It can be personalized to however your child prefers, as long as it is consistent. For example, maybe your child has no energy early in the morning and can focus easier in the afternoons. That's perfectly fine! The homeschool curriculum is customized to their needs, after all.
Additionally, making a schedule is doing more than just making sure that they're learning the topics effectively. It also helps them develop soft skills like study habits, time organization, and self-motivation.
Stick to your Homeschool Curriculum
Last, but not least, it's absolutely fundamental to make sure that both you and your child stick to your homeschooling schedule. There's a reason that traditional schools tend to punish absenteeism – it's really not good for anyone!
Of course, it can be tempting to take days off whenever you want since at first glance, there are no consequences. But the truth is, in the long run, this can teach your child that slacking off is acceptable and this could be counterproductive to the entire goal of homeschooling. While it's perfectly acceptable to make exceptions once in a while and switch things up, it should be for a good reason.
For example, maybe one day you decide to cancel class and go on a trip to the museum instead. That's a great way to improve motivation and improve your child's overall learning experience. On the other hand, skipping science class to go to the movies without making up for lost time later in the day is only going to encourage bad habits.
Time To Get Learning!
Homeschooling is a great alternative to traditional classrooms and allows parents the ability to ensure that their child is getting exactly the kind of education they want. However, no one is magically born with the ability to teach every subject. It's important that you take the necessary preparation to guarantee the high-quality education you're striving for.
Make sure to follow these steps as you're planning your tailor-made homeschool curriculum for your child. As you're doing so, don't be afraid to reach out and ask others for help. Parenting isn't easy, and neither is homeschooling. It's an important decision and you'll need some support to make it as effective as possible.
Good luck and happy learning!