Lots of parents and educators ask the question: how to teach kids to write? Writing is one of those skills that isn't easy to learn, not to mention how to teach someone else to do. Most writing classes at school lacks the activity or practice time that helps to develop writing essay skills. The most important thing is to keep your kid interested in writing. Just keep in your mind that kids adopt and follow various things from time to time. The following tips are important to remember while teaching your kids to write an essay.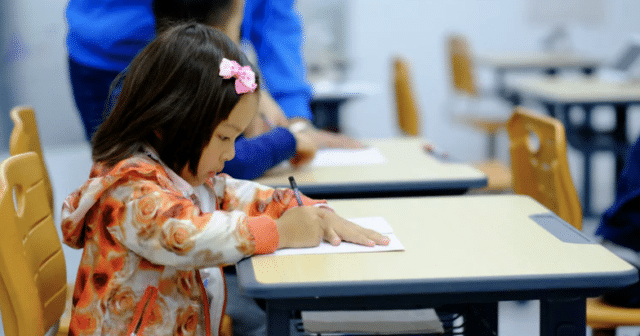 How To Teach Kids To Write ?
Start with the basics
Your kid must have a basic understanding of grammar concepts and spelling as per their grade and age. Without such understanding, they will not be able to pick up the complicated writing skills and it will be frustrating for you and your kid. After making sure that their capabilities can match the advanced essay writing skills then introduce them to the thesis concept. Kids often find it difficult to direct their essays and to keep them focused. Provide the thesis statements to your kid to make the writing concept less tricky. Practice will make them better and able to think of their own thesis statements as the whole essay revolves around them. It is the center of focus and attention. They should know that every paragraph and sentence should be linked with the thesis statement.
Create an Outline 
After this, help your kids in creating an outline for the essay. The main purpose of creating an outline is to balance the logical progression from the start till the end of the essay. After understanding the construction of sentences, your kid will find it difficult to keep the logical context in the essay as they have only learned to create the sentence grammatically correct. Now you have to teach them to link the sentence with each other while keeping the outline in mind. Explain to them the purpose of the starting and ending paragraphs and teach them to properly structure the paragraphs in a logical order.
Get Help From An Expert
Sometimes the best way to teach kids how to write is not to teach them. Instead, hire a professional instructor to help your kids improve their writing skills. With over 500 state certified instructor, Classover offers one of the best learning experience for your kids. For an affordable price, you can kick back and relax while a certified teacher help your children excel in writing.
Try Classover For FREE and see immediate improvement!
Examples and Practice 
Practice in the right direction is the key to perfection. Provide the best essay as an example to your kid. In this way, they will get ideas to improve their own writing. Teaching them by explaining everything in detail is not the best way during the development of their first essays. You need to be as hands-on as your little one. After some practice, they will gain confidence and will write on their own. You can find many examples online through which you can teach them what works and what doesn't in easy writing.
Encourage Reading
One of the best ways to learn more about the vocabulary and construction of sentences is the process of reading. It also helps in gaining a lot of knowledge about various things. The more your kid will read, the better they can form well-structured content. You can develop the habit of reading in them by providing them the stuff that they love to know about. Once they develop this habit, they will start using new words which is a plus point for a better essay.
Use technology to help your child
Use the technology properly and smartly to engage your kid in fruitful activities. There are various e-books available that you can take help from. Pinterest is another useful thing for the writing process and helps your kid to organize various materials. Form some boards and teach your kid to pin sources onto the board. It can be very helpful as essay writing is all about the research and selection of perfect words.
Conclusion
This process should be fun for you and your little one. Don't put much pressure on them. Just move forward with baby steps and follow the teaching process having humble goals on your mind. Learning how to teach kids to write is a difficult task. Sometimes it better to leave it to someone with the necessary skills and experience. To try our free trial classes, please sign up in the form below.