It's possible to have fun while learning Spanish. You can make it even more enjoyable by doing it with your family. You and your loved ones will not only have a great time with your family, but you will also gain a valuable skill that will last a lifetime! This article is for those who are looking for tips on learning Spanish as a family. We recognize the significance of learning a new language. We've also devised the most pleasurable and enjoyable ways to accomplish this, which will save you time and money!
Make a Learning Binder
It's helpful to have all of your workbooks, vocabulary cards, and activities in one location while learning Spanish. A basic notebook system might assist you in staying organized! It can feel disorganized if you're doing a combination of things– a podcast here, a song there. You can also use a simple dictionary to keep track of your new phrases.
Play Games
One of the finest possibilities is to play games that are fun for the whole family while also teaching you and your family Spanish. This is especially true when teaching your children a new language. It will also be a great deal of enjoyment for you! To begin, check online or in your local stores for the greatest Spanish-learning games that you and your family can play together. To improve your vocab and Spanish-speaking skills, make sure you're taking notes and uttering the words out loud.
Take Spanish Classes Online as a Family
The new way to learn is through the internet. This is especially true during the worldwide pandemic. So, for you and your family, studying Spanish with Classover may be the ideal option. Your tutor must be capable of assisting and ensuring that the class is both instructive and enjoyable for your complete family. Make sure you check for the signs of a great online Spanish teacher for adults or even small group Spanish classes for kids to guarantee you get the most out of the experience. Plus, if you do it in a group, you'll save money! 
With over 200 state-certified expert instructors and a small sized class (1-6 person) for an affordable price to participate in. Classover provides one of the best online learning experience for kids 4-12. A native speaker can teach Spanish way more efficiently.  Learning Spanish without expert's help is definitely a challenge, but it could be much easier with the help of a professional. Try Classover for FREE now and see immediate improvement !
Visit a Spanish-speaking country
Why not visit the lively country of Spain or the ancient city of Machu Picchu when planning your next family vacation? These are only a few examples of the many beautiful Spanish countries that you and your family can visit. Another great way to practice and improve your Spanish skills is to immerse yourself in their culture. It's also a fun and educational way to spend quality time with your family.
Watch Videos in Spanish
One of the most popular methods to spend quality time with your family is to go to the movies. But what if we told you that you could improve your relationship with them while studying Spanish? Two birds collide with a single stone. You may now schedule a family movie night on a specific day of the week or at a specific time. Take turns selecting a show to ensure that everyone gets to see their favorites. If you're up for it, you can even watch the movie minus subtitles if you're up for it.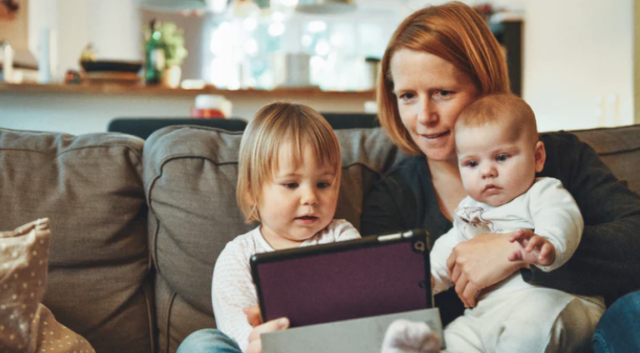 Have a Spanish-Only Day
Themed days are usually a lot of fun! Tuesdays are known as Taco Tuesdays. So, here's another chance for you to plan a fun-themed day for your family. It's easy to create a family tradition of speaking only Spanish for a day. For starters, you may establish a delightful Saturday custom, such as Spanish Saturdays. You and your family can view Spanish films, listen to Spanish music, and interact solely in Spanish here. This is a tradition that can be passed down for many generations.
Visit a Spanish-speaking restaurant 
You and your family should eat in local Spanish restaurants, such as Mexican restaurants if they serve wonderful and delectable meals. It's another great method to practice your Spanish while spending quality time with your family. Try ordering something in Spanish or striking up a short discussion with the waiters. You can also use Spanish to reflect on the day and communicate with your family.
Participate in Exciting Spanish Activities
There may be enjoyable activities hosted by Spanish-speaking or -centric organizations in your community. You and your family will enhance your Spanish and broaden your horizons by learning about different cultures by visiting a few of these events. Your family can also volunteer if you wish to give back to your town. You can support those in need or contribute to the development of a non-profit organization. Taking this technique will instill in your family the joy of giving.
Are you looking forward to learning Spanish with your family?
Which of these time- and cost-effective solutions will you choose first now that you have them all laid out in front of you? Or do you want to try a little bit of everything? It is entirely up to you and your family to make this decision. Just keep in mind that the ultimate goal is to improve your Spanish skills while bonding with your loved ones. Identify your family's needs. Also, make sure to have a good time with it. To try our free trial lessons, please sign up in the form below.