Dancing is an important skill that enhances the physical health. Dance teaches you grace, coordination, rhythm, discipline, and body awareness. All such qualities directly help to increase self-confidence and creativity level. Kids of this age are keen to learn different dance styles and they might make a good hobby or even career out of this skill.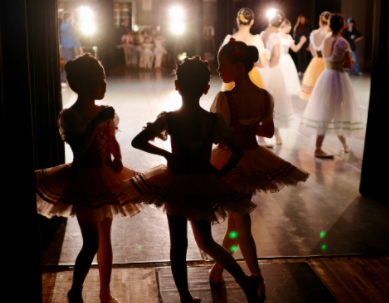 When you, as a parent, notice that your kid have interest in learning how to dance, you would have to figure out what class is best for them. This is a challenging task since you will also have to figure out what questions such as what age to start or the frequency for their lessons. This article revolves around some information about dance classes that can help you make more informed decision.
When to Start Dance Lessons
Learning dance skills has no definitive age. It's all about one's interest and passion and their ability to adopt various things. However, research shows that the most conducive age to learn anything serious is around 5-7. The reason being that at this age, many children can internalize their insights and can apply it to their skills. The same goes in the case of dancing. At this age, they can distinguish what they really wanted to pursue and what is just for fun purposes. Before this age, you can enroll your children in movement and coordination skills that include dance. Movement lessons are less strict and include the general movements to music.
Best Dance Class for your Child
At the start, Ballet is the perfect type of dance for your child. It forms the foundation for the aesthetic and gratifying movement. In this type of dancing, your kid will learn to point their toes in a beautiful way that seems cool to the eye, to gracefully use their arms with strength and flexibility by increases the balance. This will help them to strengthen their core muscles which also help in learning other types of dance. Here is a list of benefits of ballet for preschoolers.
If your child loves to dress up, put up the tutus and enjoys twirling around the kitchen then a ballet class is perfect for him/her. If your child loves to climb the walls then Acro classes are best for him/her. A modern and popular dance style is Hip-Hop, best for the zestful and laid-back dance class experience. Whereas, one can improve the musicality, stage performance and techniques through Jazz classes.
Not sure which dance style to start with?
If you are not sure which dance style you want to learn yet. You can try Classover's dance class where there are different style of dancing lessons such as ballet, hip hop, jazz and more. For an affordable price to participate into a class, and you can take classes on 20 different subjects that are instructed by 200 state certified teachers.
Try 2 lessons now for absolutely free!
(No Credit Card Required) 
Things worth Considering while Choosing a Dance Studio
Enrolling your child in perfect dance school is a challenging task but can be also very overwhelming. There are hundreds and thousands of such schools offering various packages. Some schools take the dance as a recreational activity while some take this as part of a career and some consider it best for social and fitness activity. While finalizing the one, focus on the following points:
The needs and expectations of parents and students vary according to the age bracket and it varies from one family to another. So, it is important to check whether the particular teacher or a school fulfils your child needs or not. Your child should have to get benefit from experiencing various dance styles and opportunities to take part in different functions for further polishing their skills. Adopting and learning various styles will help them to not lock into one specific type. The way your child participates in various functions will show their love and interest for the dance as well as the success of the dance studio. If your child enjoys taking more lessons, feels motivated, and learns new techniques then it shows that school and teacher are meeting your child' needs.
After gaining confidence by learning and experiencing various dance styles, you can motivate your child to specialize in one specific type that they enjoy. Meanwhile, they should form a sound technique that will nurture all of their dancing.
The size of the class is another important factor that matters. If the dance class has fewer students then each student will get personalized attention. Getting proper attention will help them to pick the things quickly and it will make the learning process more fun. With fewer students, teachers can also easily control the class and will make the instructions and concepts easy and understandable for all of them. In a smaller class, instructors can help the students not develop bad habits and improper techniques. So, enroll your child in a dance class having fewer students.
Cost of a Dance Class
The cost of any dance class differs from the other because of the various factor involved such as studio's and instructor's accreditations, the class size, number of classes your child takes, and the geographical location of a studio. According to Everyday Health, an average cost student have to pay in large group dance class is $15-$85 for one dance class.