There are several reasons to study Chinese as a second language, as it is spoken by nearly 1.2 billion people. This most frequently used language may be quite beneficial in both your personal and professional life. The ability to communicate in a foreign language, particularly in Chinese, may provide the student with a sense of success as well as open up a world of new possibilities. In this article we will layout some of the best benefits of learning Chinese as a second language.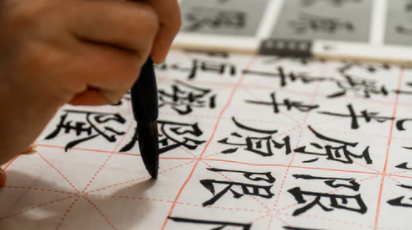 List of benefits of learning Chinese
Learning Chinese enhance you in terms of culture
As one of the world's oldest and richest continuous cultures, there must be some aspect of Chinese culture that moves you.
You can better comprehend Chinese culture if you know the language. The Chinese language is a pictograph, which sets it apart from English and other Indo-European languages. Each character's sketching and strokes are more complex than they appear. Behind every object is a meaning and a narrative. You can enjoy the aesthetic splendor of this old eastern language by studying the language.
You would learn the most spoken language in the world
Not just in China, but around the world, the Chinese language is widely spoken. Countries such as Singapore, Indonesia, Thailand, Brunei, the Philippines, and even parts of The United States are among the nations where Mandarin is spoken. If you want to continue your education or start a new business in one of these nations or regions, learning Chinese will benefit you in a lot of ways.
Well known public figure such as American Actress Mira Sorvino, Princess Leonor of Spain, and Facebook founder Mark Zuckerberg, are among the many celebrities who are learning Mandarin.
It's possible that you'll be too late to learn this language once everyone else has.
Boost your resume for college
The ability to speak and use a second language, particularly Chinese, can help you stand out in a crowd. As part of their core curriculum, many colleges and universities require at least two semesters of a foreign language. As a result, studying Chinese as a second language can not only help you get into but out of college.
Furthermore, it expands your options for college majors. You'd have access to resources that non-Chinese speakers would not have. For example, You'll be able to double major in Chinese and Communication.
Learning Chinese is easier than ever, just try Classover!
You can enroll your child for Classover online Mandarin class. With dozens of certified expert instructors and a small sized class (1-6 person) for an affordable price to participate in. Classover provides one of the best online learning experience for kids age 4-12. A native speaker can teach Mandarin Chinese way more efficiently. Teaching you kid Mandarin is definitely a huge challenge, but it could be way easier with the help of a professional. Don't miss out on the best age to learn a second language, try Classover for FREE now and see immediate improvement !
Learning Chinese can be beneficial when you travel
If you enjoy traveling, you must learn Chinese. China is a massive country with a lot of areas. People in rural regions might not speak or comprehend English as well as those in the city. Therefore, your Chinese speaking skill might come in handy if you decided to travel around the country.
Mandarin is the only national language. You will be able to enjoy a hassle-free vacation in China even if you are traveling alone after you have mastered Mandarin Chinese and can comprehend other native speakers. Knowing this language and being able to read and listen to it will also help you better comprehend the local history and folklore.
Paves the way for more job opportunities
Learning Chinese as a second language may be a significant advantage if you're aiming to stand out in the recruiting market. You may be more appealing as a candidate if you can speak more than one language. It's a highly appreciated professional talent to be able to converse in many languages at the same time. It implies you're completely competent for the multi-task assignment, is adept at problem-solving, and have demonstrated your discipline.
Knowing another language demonstrates that you are a goal-oriented, highly driven, and resourceful individual. All of these qualities can help you stand out to potential employers.
Learning Chinese may enhance your critical thinking ability
Learning a second language, particularly the Chinese language, is both academically and cognitively demanding. During your studying, your brain will have lots of "exercise," which will enhance your memory and attention span.
Your brain will create its clever method of expressing automatically as a result of the natural process of analyzing and digesting new linguistic structures and determining the optimal ways for mastering grammar and patterns. This is a critical period in your development of confidence, inventiveness, and multitasking skills.
Discover a different perspective on Chinese cuisine.
If you're a big fan of Chinese cuisine, this will probably be the best benefits of learning Chinese for you. It may not be a well known fact in for non-Chinese speakers, but lots of Chinese restaurant have separate menu or even hidden menu which is only accessible for those who speak the language. Learning Chinese may also help you shop better Asian grocery since the translation might not always make sense in a different language.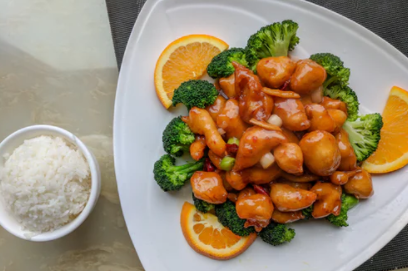 Make it simpler to watch Chinese movies and TV shows
The Chinese entertainment industry is booming. Although there is usually an official translation with subtitles to assist the audience in understanding the material, translations may not always make sense. Learning the Chinese language is your best chance if you want to truly appreciate these Chinese entertainment genres at their finest.