These days, in addition to interactive classes and online tutorials, there are lots of Chinese learning games you can check out to improve your Mandarin skills and take your language skills to the next level. While a Chinese learning game alone probably isn't going to teach you everything you need to know about the language, these fun games can be a really incredible way to practice Mandarin. Here is a list of some of the most entertaining and useful language learning games for Chinese learner out there.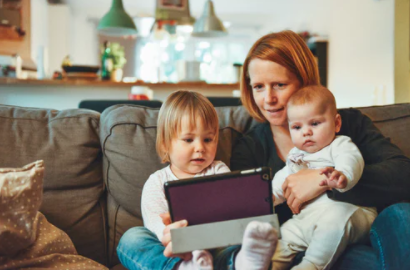 These games can be very helpful when it comes to practicing Chinese, but it would be much more help you if you already know some of the basics. You can enroll your child for Classover online Mandarin class. With dozens of certified expert instructors and a small sized class (1-6 person) for an affordable price to participate into the class. Classover provides one of the best online learning experience for kids age 4-12.
You can sign up in the form below for 2 FREE Trial classes!
Chinese Learning Games – In Person
The three-garden game (逛三园)
Name a Garden(category) For example vegetable garden, zoo or even candy garden, and then take turns to say the name of an item in this category. For example, when it comes to candy gardens, the first person starts to talk about candies in Chinese such as chocolate (巧克力), lollipop(帮帮糖), taffy(太妃糖), etc., until someone can't name another one or says something that was already mentioned.
Count Seven(数七)
This is a very popular multiplayer game which requires some mathematical skills. People will gather around in a circle and people will take turns counting from 1 to whenever someone loses. Every time when its a number that includes 7 or is a multiple of 7, the player will have to clap instead of saying the number. The player who accidently says the number will lose the game. Count seven is a great way to practice your Chinese number vocabulary and your reflexes.
Fast draw (西部牛仔)
This is a more advance Chinese learning game which requires the understanding of Chinese characters. Two students stood back-to-back holding vocabulary cards in hand, counting one, two, three, and walking forward three steps, then suddenly turned around and read the word from each other's hand. The one who read the word first and correctly wins.
Chinese Learning Games – PC
Influent
Influent is a computer-based game design for motivating individuals who wants to learn another language by making accurate pronunciation and new vocabulary while having fun. Players investigate an intuitive 3D climate loaded up with many selectable, collectible items dissipated all over the game. Each item has a name, description or verb attached so player can practice Chinese by playing games.
Digital Dialects
Digital Dialects is a free online language learning game for Chinese learner of different ages and levels. You can not only learn new vocabulary or terms here, but also test your proficiency levels with their quiz.
Games Learn Chinese
This platform contains lots of different Chinese learning games to help you excel in Mandarin. It also provides other learning resources besides games. However, you would have to pay a fee to access the more advanced game in this platform.
Chinese Learning Games – App
Gus on the Go
This is a popular language learning app among parents and teachers. Gus on the Go is a easy game which can help kids learn and have fun at the same time. This language app can help kids learn how to properly pronounce words in a variety of categories such as number, animal and colors.
Chinese Skill
This is an intermediate level Chinese learning game app which covers HSK 3-4 level. Chinese Skill makes learning fun through games and engaging exercises. You would be able to choose characters from traditional or simplified forms, and you can also disable pinyin as you want.
Ninchanese
This is a Chinese learning app that has its lessons gamified. These classes are focused on reading, writing, speaking and listening to Mandarin. The app has up to HSK6 level which is consider very advance level. The drawback is that it is Subscription-based, however some features available for free.