In the United States, 90 percent of parents want their children to study computer science, because it's a skill that will be required for high-paying jobs in the future. Learning programming is the foundation for children to learn computer knowledge and those are the good methods to teach coding for 6 year olds.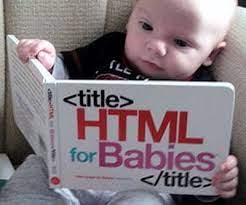 Today, we recommend some free learning platforms to you. Children who have started to learn programming can get more learning materials from them. For other children, they can also try these platforms first, instead of King of Glory, so that children can spend more meaningful "game time".
Age: 6 +
Platform: Desktop Desktop or Web
Introduction: It is no exaggeration to say that Scratch is the originator of children's programming. It has been 13 years since it was designed in 2003. Now many primary schools in China use Scratch for information science classes.
Different from other children's programming applications, Scratch does not have ready-made programming tasks to complete. In order to realize any function, children need to construct the components of each project with their own brains, which tests their creativity and imagination, so that the learning of Scratch has not only stopped at the editing stage. But to the whole development of multiple intelligences.
Case: this is a cat chasing the ball game, when moving the mouse when the tennis with the mouse movement, and the cat can always catch up with the tennis in 0.5 seconds, speed up the mouse movement speed, really want to run dizzy cat!
2. The ScratchJr
Age: 4 +
Platform: iPad, Android
Introduction: Scratch is a simple programming tool designed and developed by MIT researchers in 2003 for teenagers. It is one of the most famous programming languages for children. It has a wide range of application groups and bases, and is deeply loved by teachers and children.
The scracthJr can be seen as a stripped-down version of the iPad for younger children.
The app rarely uses the iPad keyboard, and all the fun apps kids develop on the iPad are drag-and-drop, using the touch-screen interface.
Although SratchJr is very compact, it retains the most basic computer concepts, such as events, sequences, iterations, and so on. These core concepts are key to Scratch programming.
Case: This is an app that spits out words after the cat moves to the right and down. If the words are changed to audio, it can also record songs automatically through the iPad. Wouldn't it be more rewarding to write a singing cat?
Suitable age: 6-8 years old
Price: Charge
Available for: iPad and iPhone
This is an iPad app and a software development tool with rich resources for programming with kids. It has won app of the Year awards.
The building block of programming is icon and animation, so, it is easy to start, basically see how the little man moves, know what it is.
This software is similar to the game pass the way, through the current task to enter the next level, suitable for children with a certain basis to learn.
4. Hour of Code
Suitable age: 4+
Price: Free
Applicable equipment: computer
It is a program recommended by Obama that can be used by children and adults alike. Whether it is 6 lines or 60 lines, the sense of accomplishment of mastering a new language is unparalleled. More than 10,000 people in the United States have taken this fun programming course.
5. Makeblock smart programming
Price: Free
AI era, more understanding of teachers and students' programming tools
Huiprogramming is a programming software for STEAM education field, based on Scratch 3.0 development, support building block programming and code programming. It allows users to create fun games, animations and more, as well as program Makeblock products and hardware like Micro: Bit, while incorporating cutting-edge technologies like artificial intelligence (AI) and Internet of Things (IoT) to better support programming education and learning.
6. Code Karts
Suitable Age: 4-12
Price: The full version will be charged
Content: Visual programming languages such as events, variables, loops, functions, and programming thinking. Modified Minecraft to support control drones.
Topics of interest:Suitable for pre-school children through the selection of the right command to control the kart game. Each race has a different track, so after careful observation, choose a car key (mandatory), and choose a different direction plate according to the road conditions. If you choose the wrong direction, you can crash, turn back, and get stuck. The full version is available for a fee, with over 70 levels, a variety of challenging obstacles, and two different game modes (classic mode and battle mode) that test your child's ability to observe and learn.
7. Codecademy
Suitable age: 6+
Language: Programming syntax
Platform: Based on browser
Codecademy is an app that can teach anyone how to code, including children under 13.
Unlike other kids' apps, the app lacks cartoonish sprites and colorful interfaces, but it's still friendly and easy to learn.
Through Codecademy, children 12 and older can learn programming languages like Python, Ruby, PHP, HTML or JavaScript, and even apis.
But the app is also expanding its user base, trying to attract some young programmers and encouraging students and educators to join programming clubs they run in schools.
8. Cargo – Bot
Age: 5 +
Platform: iPad
Introduction: This is the first game to use the iPad to write code.
The fun of the game is that your programming method may be correct, but the number of registers used may not be optimized, so although the program can be executed, it may not get three stars.
Although there is a hints in the upper right corner of the programming interface, even if YOU read the hints, you may not be able to do it! In addition, the process of running the program can also be recorded with "Record this Solution" for easy sharing.
Example: This is a video of a program moving four containers to another stack.
9. Daisy the Dinosaur
Suitable age: 4-8 years old
Price: Free
Platform: iPad
Even kindergarteners can start using the iPad App.
Teach children basic programming logic; Children simply set up and arrange the relevant modules, such as roll, jump or grow, and then press the play button to create a small animation that shows the dinosaur doing the corresponding actions as instructed.
Very easy to use, almost no difficulty, children will be fascinated by their own creation of small animation.
10. Swift Playground
Suitable age: 6-12 years old
Price: Free
Platform: iPad
Swift Playground, released by Apple last year, is specifically designed for zero-based kids to learn programming. Its approach to playing games and easy-to-understand explanations are very appealing to kids.
Recommended reasons:
1. The Chinese version of Playground has been released, which is very convenient for Chinese children to use. It's also easy to download, and you can install it by searching "Playground" on the iPad app store, but it doesn't work on the iPhone, which I think is fine because the iPhone screen is too small for a child's learning app.
2. 3D interface, the form of entry, like playing games to learn programming. All the child has to do in each level is write and run code to make Byte complete the specified task. There are "inflammatory" words of encouragement after success.
3. It is easy to get started by practicing from the simple to the deep. The child doesn't have to write the code by hand, but he can feel a sense of accomplishment when he sees the complete source code, exactly the same code he will use when he actually programs it. Children as young as 4 or 5 can learn basic programming and computer commands even though they may not be able to read. Older children can further their learning through classes, home instruction and online teaching. Learning to program helps you understand the world, improves your problem solving skills, improves your logical thinking, and programming is fun.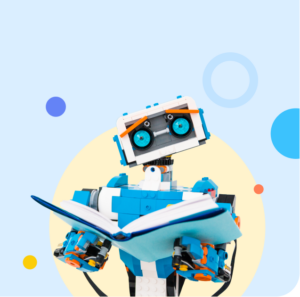 This exercises children's logical understanding ability, not only to deal with time and space problems, but also to assign different tasks to different roles. It can let children independently make a small animation, a sense of achievement.