It might be tough to find enjoyable methods to practice French. After all, learning something usually requires hard work and dedication. Fortunately, parents may engage their child in a variety of interesting French activities to help him or her master the language. Here are some of the French activities for kids to enjoy while learning.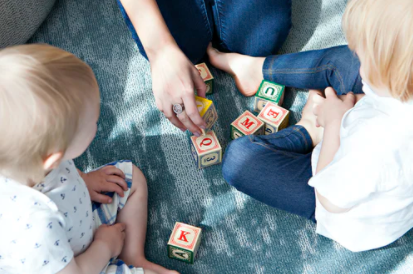 French activities for kids – Games
Mix and Match
To play this easy game, drag an image to the proper phrase to score a point from a large range of themes at both basic and intermediate levels. If your understanding of French is poor, this is a wonderful place to start because it allows you and your children to acquire words as you go along, through either the game or the supporting lesson.
The Game of Numbers
Participants will form a circle and count the numbers one through ten in French. Any of the participants, including you, can yell "zero" when the youngsters count to five (cinq). The youngsters must now continue counting in a clockwise direction. You may also make the game more challenging by counting up to 20, 30, 40, and 50. You may also instruct the children to count backward from 50 to 1.
French Hangman
Hangman in French is similar to regular Hangman. Here's how to play Hangman if you've never played before. Make a list of questions and phrases relating to anything you want to practice with the children first. Second, designate one player as the hangman. Tell him to draw two empty gallows next to each other, with the names of each team written above the gallows. Third, the player must walk forward and write his or her response on the board when you pose the question. If you give a bad response, a piece of the hanging guy will be added to the gallows. The first team to have a whole player hanged from the gallows loses.
French activities for kids – Cultural 
Cartoons in French
Most children begin viewing cartoons before they have a complete understanding of their native tongue. Even if they don't comprehend every word uttered, they find the characters' moving visuals, music, and laughing to be highly fascinating.
Higher-quality cartoons are typically so adept at placing language in context with the movements of the characters that it's quite simple to figure out what's going on. Even if you don't speak the language fluently, you'll be able to comprehend what the characters are saying.
Music from France
Do you have a YouTube or Spotify account? To listen to either at home or on the go, download some French music. Listening to French music will assist your youngster get more comfortable with the accents and pronunciations of the French language.
French Museum
France has created some of the world's most gifted artists, including Claude Monet, Henri Matisse and Édouard Manet. Check your local museum's calendar to see when a French-inspired exhibition will be on display and bring your youngster along. The best part is that most underaged kids can even get in for free. 
French Classes for kids 
You can enroll your child for Classover online French class. With dozens of certified expert instructors and a small sized class (1-6 person) for an affordable price to participate into the class. Classover provides one of the best online learning experience. A native speaker can teach French way more efficiently. Teaching your kid French is definitely a huge challenge, but it could be way easier with the help of a professional.
Try Classover for FREE now and see immediate improvement !