In 2022, if you're not utilizing technology in your classroom – whether at a traditional school or at home – then you really are just making things harder for yourself. With all the amazing technological advances that help our kids learn better, there's no reason to be strictly sticking to pencil and paper.
In fact, there are many homeschooling apps that are going to make your life so much easier. The quality of homeschooling apps has considerably improved over the years and, with some proper planning, they can effectively be implemented into your homeschooling curriculum.
So don't be afraid to break out your phone in class anymore! In this article, we'll be going over the best homeschooling apps out there and why you should be using them.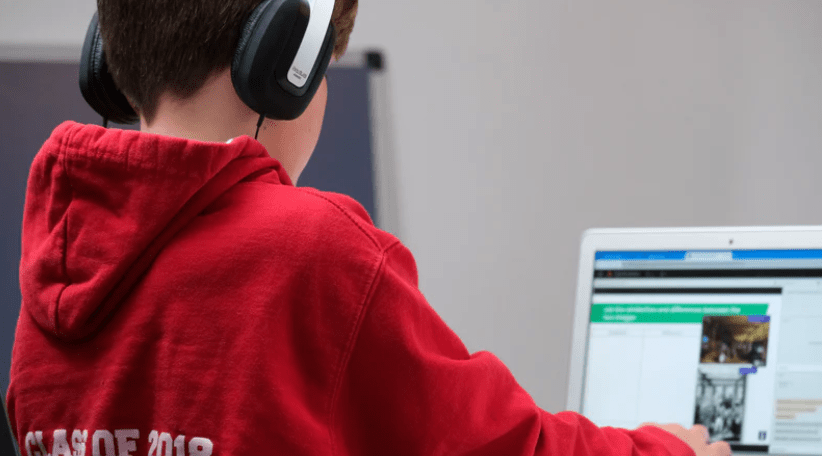 What are homeschooling apps?
A homeschooling app is any sort of mobile application software that is designed to be used for educational purposes. They can come in many different forms. From simple flashcard-style memorization tools to advanced lesson planning platforms, there are bound to be some apps that can help you out.
You can also use many homeschooling apps cross-platform. You can use your smartphone or your tablet, so if you want a bigger screen, it's a perfectly viable option.
How can homeschooling apps help me?
Homeschooling apps are a great idea for so many reasons. As a parent/teacher, the first thing you'll notice is how homeschooling apps are going to help you become better at efficiently planning lessons. Since someone has already spent the time coding and programming an educational app, all you need to do is plan out how to incorporate it.
But the functions of homeschooling apps aren't limited to being a time-saving device. In fact, there are so many cognitive and other educational reasons why homeschooling apps are a great idea. Here are just a few of many:
Enhance Learning
Here's what we're concerned most about. We want our kids to have an amazing educational experience – that's the reason you're homeschooling in the first place!
Some of the best homeschooling apps will do just that. They'll help your child fill in some gaps in ways that traditional methods might not do. Many kids tend to be more motivated by electronic learning methods than by workbook exercises, but at the end of the day, they're still learning!
Environmentally friendly
Another huge plus is that homeschooling apps can be a more environmentally-friendly alternative to buying tons of workbooks. Not only will you be saving space, but you'll be wasting less paper and ink, as well.
So if you're tired of running out of printer ink or buying more workbooks, then using your tablet to help your child study occasionally might be a great way to switch it up and save some trees.
Gamification
There is a ton of academic literature showing the educational benefits of gamification in the classroom. It helps keep kids motivated and engaged – two key aspects to effective education. Naturally, homeschooling apps tend to rely on a high level of interaction and gamification to keep children interested.
Again – just because it's a game, doesn't mean they aren't learning! So if your child is properly learning a subject through fun, interactive games, then that's what really matters! Of course, maybe you shouldn't rely on games 100% of the time, but homeschooling app games are still a great supplement to your curriculum. Here is an article about how to plan an effective homeschool curriculum?
Tech skills
Finally, it's time to face the facts. Technology isn't going anywhere. More likely, the world will only continually evolve into a more digital reality. To deal with that, it's important that children learn to become technologically literate.
Homeschooling apps are a great way to introduce children to electronics so they can start learning the basics. And when they're under your protective tutelage, you can guarantee that they're using technology in a safe and appropriate manner.
Best Homeschooling Apps
So now that you're starting to see why homeschooling apps are such a great tool, it's time to look at a few of the best homeschooling apps out there.
Evernote
Evernote is a free app that works on your smartphone, tablet, and computer. It's a great organizational tool for both you and your child.
You can use it to keep track of documents, study notes, and to-do lists. If you're just starting out with homeschooling apps, this is a great place to start to get yourself organized. You can think of it like a digital folder for your child to store all of their work in safely.
You can also keep everything organized in different categories, so you can divide up class subjects however you need.
Homeschool Helper
As the name suggests, Homeschool Helper is a fantastic app designed to support a positive homeschooling experience. Although this app is designed specifically for the parent/teacher. You can use it to plan lessons and track their progress.
It also has some more advanced functions like planning field trips and grade calculation. Basically, anything that you'll need as an educator can be found in this handy app.
Mathboard
This is easily one of the best apps for children until High School. This app helps teach and train math concepts in simple quizzes and activities.
One of the best parts of the app is how easy it is to customize to exactly what you need. This way you don't need to worry about teaching your middle schooler addition – you can skip right to the level they're at.
This popular app is also incredibly easy to incorporate into the classroom. Try using it for just five minutes at the beginning or end of a class as a simple warm-up or cool-down exercise.
Khan Academy
Khan Academy is one of the best homeschooling apps that students will use all the way into college and above. They started off as educational Youtube videos and has evolved into an incredibly advanced educational platform.
Experts create content and resources for just about any subject at every level, while still being free. Whether your child just needs a different way of having a science topic explained to them or whether you want them to practice their self-learning skills, Khan Academy is a wonderful resource.
E-Readers
There are a ton of different e-reader apps out there for you to use and they can be especially great for having your child continue studying on the go. Kindle, iBooks, Nook, the list goes on. You can upload all your favorite books directly onto your tablet and have your child read on the go.
So as you can see, homeschooling apps aren't just all gamification! Sometimes you can use technology to have them relax and read their favorite book in the car. Many of them also have great tools if you want them to study or analyze a book.
For example, if you want them to write a book report on Of Mice and Men, they can take notes directly onto the pages, bookmark them, or digitally highlight sections without actually marking up a physical copy.
PBS Kids Games
PBS is dedicated to improving the educational experience of children. They have a free app with over 100 games for children up to 8 years old. This homeschooling app includes a ton of different subjects, such as science, math, and spelling games.
It's a great tool to use to have your child reinforce certain topics – or to explore something new. PBS has some other apps as well that are more subject-specific, so make sure to go look at all of them.
Notion
Notion is a great app both for you and your child. For you, they have easy-to-use organizational options that can help you with your lesson planning and grade tracking.
They also have several useful tools for students. From note-taking to assignment tracking, your child can study subjects and practice their time-management skills all in one app.
The app has a simple interface that is based on web design. So by using this homeschooling app, you can also teach them some of the basics of web design. But if you don't feel like you're ready to head into those waters, you can always just use the hundreds of page templates they have available.
Time to start downloading
Embracing homeschooling apps as an effective teaching tool can really help simplify your life – and improve your child's. When used properly, technology can be a powerful tool that can innovate your at-home classroom.
Just remember to always review the apps before handing them over to your child. It's a good idea for you to have a quick peek at the app, make sure it's appropriate, and get comfortable with it first. This way, when your child has any questions, you won't also be in the dark.
From organizational tools to learning games, there is bound to be an app out there that can help your child improve their homeschooling experience. Make sure to check out the best homeschooling apps so that you can transform your child's education into an interesting, fun, and – most importantly – effective learning experience.