Why STEM afterschool programs?
Parents always want the best for their child's education – but a traditional school experience isn't always enough. Even though your child is in school until 3 p.m., they can still take advantage of their time after school to enjoy themselves and learn valuable skills. In this article, we'll be going over a type of afterschool program that thousands of parents have already fallen in love with – STEM afterschool programs.
What Are STEM Afterschool Programs
Science, Technology, Engineering, and Mathematics (STEM) afterschool programs are specialized learning experiences that focus on improving your child's social, logic, and critical thinking skills.
STEM afterschool programs use an alternative education model to teach your child crucial topics for an increasingly globalized world. From coding skills, math&logic to robotics competitions – there is a nearly infinite range of subjects to learn in an afterschool program. But it doesn't stop there – These programs use STEM topics as a catalyst for a holistic education that extends far beyond a few science-related fields. It doesn't matter if your child dreams of being an artist or a lawyer, the skills they learn in a STEM afterschool program can help them succeed in every aspect of their life!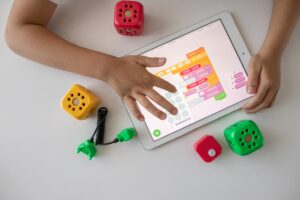 If you're still on the fence about enrolling your child in one of these life-changing programs, then it's time to move on to the benefits of STEM afterschool programs.
Benefits of STEM Afterschool Programs
Naturally, the main benefit of a STEM program is that your child will dive deep into the world of science and math. They'll be able to develop a better understanding of tons of different science-related subjects in a non-traditional setting. Kids might even discover a passion for coding or engineering!
STEM programs are focused on learning transversal skills. In other words – they'll learn skills that they can apply to every aspect of their life. So even if they decide that don't want to dedicate their life to coding, they'll still learn useful life skills.
So let's look at some secondary benefits of STEM afterschool programs:
1. Innovative Thinking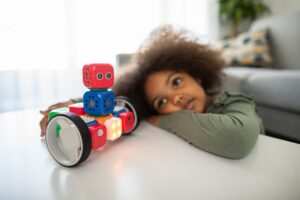 STEM afterschool programs are renowned for their ability to teach kids alternative ways to think about and interpret the world around them. Instead of the memorize-regurgitate style of learning that many traditional curricula lend themselves to, STEM programs encourage innovative thinking.
For example, in robotics and coding classes – your child will develop their problem solving, logical thinking, and creative thinking skills. So even if they don't plan on building robots in the future, they'll still be able to apply those creative thinking skills to any profession.
2. Hands-on Learning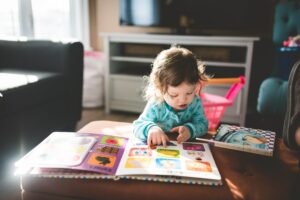 This is one of the primary benefits of STEM afterschool programs that have parents and kids raving. Most of the traditional education is so textbook-focused. Most teachers are forced to stick to boring, ineffective routines that leave children demotivated and disengaged.
Luckily, STEM afterschool programs offer a fun twist on these traditional methods. Students will be engaged in to creative and innovative teaching while seeing the physical applications of what they're learning.From doing science experiments to building a working mobile app, STEM programs encourage creative thinking through a hands-on approach to learning. This means that not only will your child be quickly mastering difficult subjects – they'll love doing it!
3. Informal Education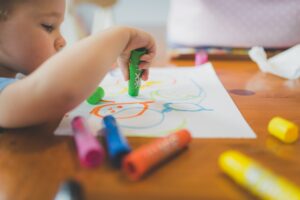 While a typical classroom experience has its time and place, an informal education offers your child a different way to think actively while learning. These afterschool programs offer a more relaxed approach to their education. They'll be able to make friends, move around, ask questions, and truly involve themselves in the learning process.
Afterschool programs encourage children to be inquisitive – and discover the answers to their questions on their own. This informal style might be offputting to some parents – but the truth is that it's been proven to be a highly effective learning style. An informal learning environment teaches your child to find the joys in education, rather than limiting themselves to an exam-based one. This means they'll turn into lifelong learners that understand the value of knowledge.
4. Future Skills
A STEM afterschool program is one of the best ways to benefit your kids in the future. It's undeniable that technology will be an integral part of the next generation's life – so the earlier children are taught how to navigate a digital world, the higher chance they will succeed.
Nowadays, the ability to use basic office software programs is fundamental. Almost every job in the world needs to be able to understand spreadsheets and Word docs. And likewise in 30 years – your child is going to need to know how to use more advanced tools that will become the standard.
Even if your afterschool STEM program doesn't teach your children the world's next revolutionary software program – it will teach them the skills to master it. Afterschool programs teach children to learn how to familiarize themselves with anything life throws at them.
How to Choose the Right STEM Afterschool Program
There's no doubt that there are hundreds, if not thousands, of STEM programs out there. So with so many options – how do you know how to choose the right program? It's probably not as difficult as you might think! Let's go over the 4 easy steps you can take to enroll your child in a life-changing STEM afterschool program.
Ask Your Child
The first step is the most obvious – just ask your child! See which kind of program they would be most interested in getting involved in. Give your child a bit of autonomy in their learning process is a great way to get off on a good start!
Research Your Area
The next step – check out which programs are available in your area! Just by doing a quick Google search, you can check out which programs are already readily available. You'd be surprised how many programs are already going on, especially in bigger cities. If your city doesn't have any STEM afterschool programs that interests you, you can always check for online programs!
Speak with Teachers
Most of your STEM programs are likely run by teachers in the area. Otherwise, it'll be run by professional educators who are dedicated to these workshops. Naturally, you can speak to the teachers at the school to get an idea of how the programs work.
Your child's teachers might also be able to suggest specific STEM programs for your child. Your child's teacher might notice that your child had a specific interest in technology or good at logical thinking. Based on that, they might have a great recommendation. Speak to your child's teacher, they'll be able to give you a fresh perspective and offer up suggestions!
Sign Up
The last step – sign your child up! Most STEM afterschool programs are an affordable way to give your child a first-class education. Most STEM programs have multiple sign-up periods throughout the year. In fact, many programs have ongoing enrollment through the entire school year. So if you've found the perfect STEM program for your child – don't hesitate!
Still Looking for a STEM Afterschool Program?
If you're in the process of looking for a STEM Afterschool Program – don't forget to check out ours!
Our afterschool programs are a perfect way to jumpstart your child's education. If you're ready to have your child develop critical thinking skills in an innovative education format, make sure to contact us about our STEM afterschool programs today!